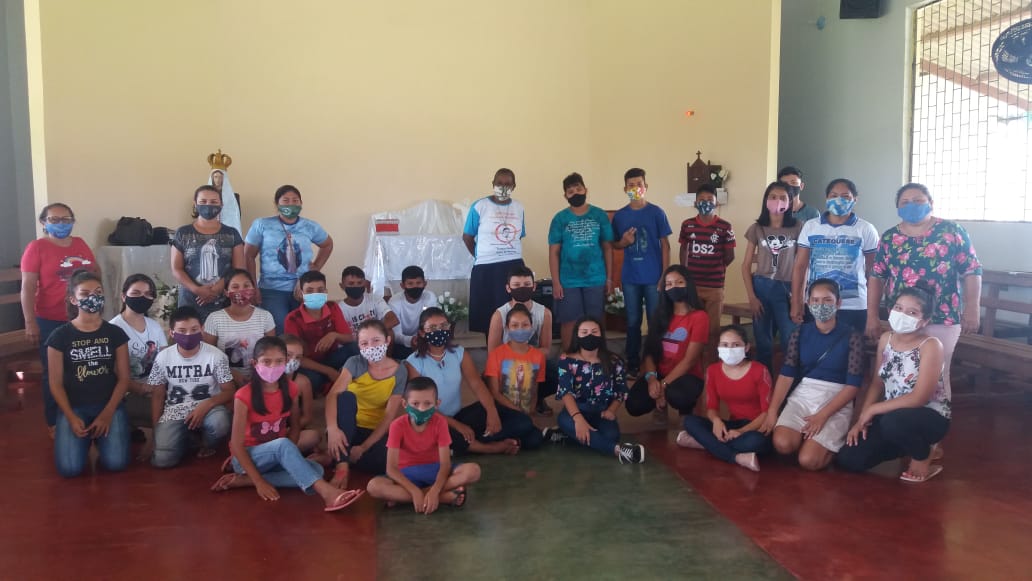 Following the example of its founders who, full of evangelical audacity, went to where the poor were and took on new services to relieve their suffering, the Daughters of Charity of Saint Vincent de Paul are the Church's missionary action instrument and develop in its core the Vincentian charism, inspired by the love of God and towards the poor ones.
The Daughters of Charity remain close to the poor ones promoting the awareness of their dignity as sons and daughters of God, along with helping them organize themselves in order to claim their rights.
They carry out missions in settlements with indigenous populations and rural workers. They also participate in the Pastoral Care for the Children, Health, Family and Prison Pastoral. Currently there are missions of the Daughters of Charity – Rio de Janeiro Province in Roraima, Mato Grosso, Mato Grosso do Sul and Rio de Janeiro.
RIO DE JANEIRO
Catarina Labouré Mission
Praia de Sepetiba st. #1630, Sepetiba, Rio de Janeiro – RJ
Phone: +55 (21) 3292-3376
MATO GROSSO DO SUL
Margarida Naseau Mission
Alcides Melquiades st. #894, Postal 15, Zipcode: 79745-000, Novo Horizonte – MS
Phone: +55 (67) 3447-1147
MATO GROSSO
Casa (Home)St. Vicent de Paul
S. Vicente de Paulo st.  #43, Po. Box 2, Zipcode: 78480-000, Acorizal – MT
Phone: +55 (65) 3353-1110
RONDÔNIA
Missão Interprovincial Santa Luísa de Marillac
Rua Presidente Médici, 2.124, Centro, Itapuã do Oeste
Caixa Postal: 019, CEP: 76.861-000