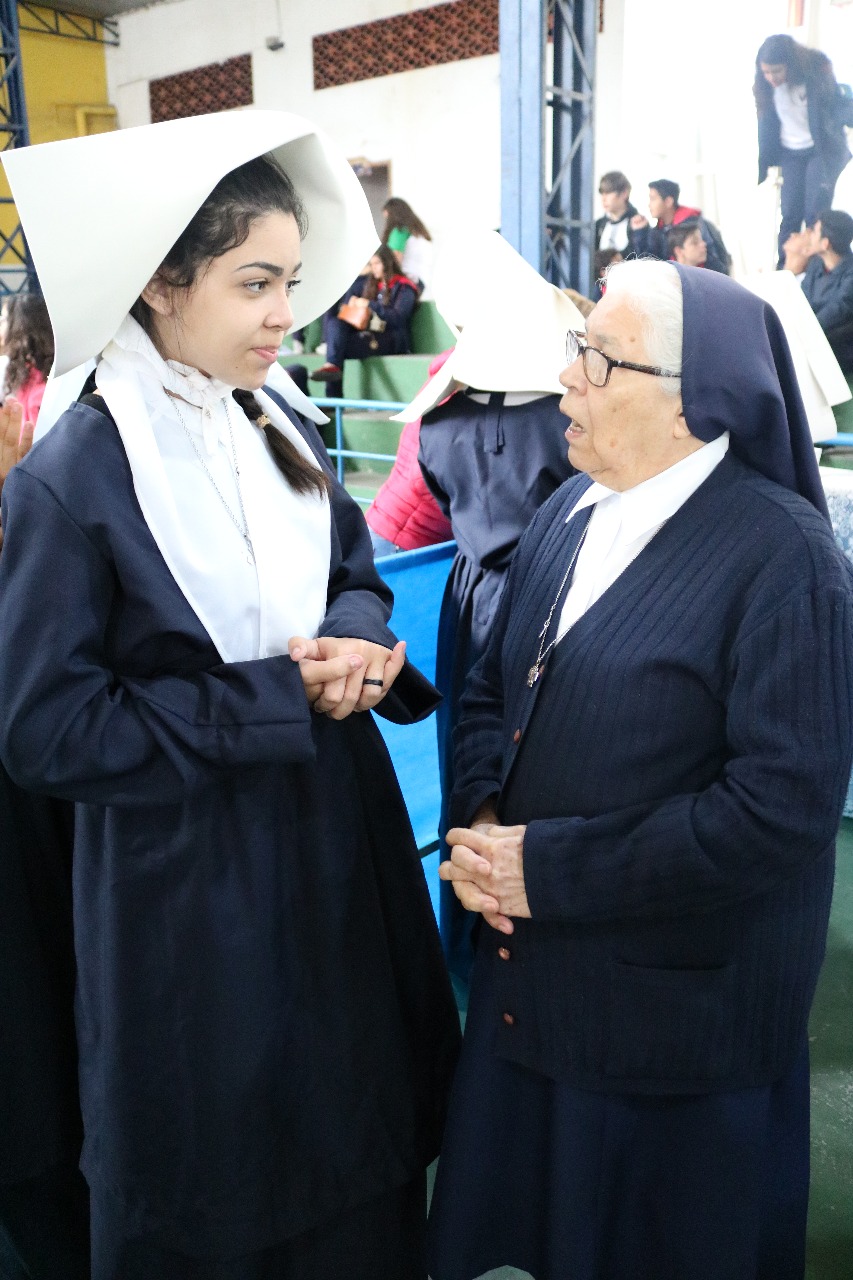 The Vincentian Vocational Animation Service (VVAS) is the gateway to entering the Company of the Daughters of Charity of Saint Vincent de Paul. And it is through VVAS that the young women, who bring the desire to discern and get to know the consecrated life, will have the opportunity to be closer to the Sisters.
The VVAS's target is to spread the Vincentian Charism and assist in the vocational discernment process. It is about a unique mission that aims to create a space where the young women can dialogue, connect and exchange with God in order to discern their own ways of living the Catholic Christian faith in a more incarnated way – the vocation
Founded during the administration of the Visitor Sister Ione Coelho Leite, in 1971, the Vincentian Vocation Animation Service seeks to be attentive to the calls and particularities of youth's reality. It comprehends all activities that aim: evoking, awakening, discerning, nurturing, and supporting people, especially the young ones, to fulfil their vocation as Daughters of Charity.
The Vincentian Vocation Animation Service aims to be present among the youth in Parishes, taking part in events, vocation fairs, and so on.
Contact SAVV by phone: (21) 2563-9494
Or by e-mail: savv.rio@asvp.org.br